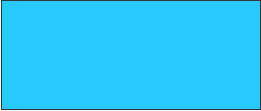 Martin Shane - Tin Whistle & Flute
Martin left a successful career after almost 30 years in the
financial services industry to ensure the success of this music
school venture and was successful in attracting volunteers to
teach across a range of instruments and act as chaperones for
some of the younger children. Martin has been teaching whistle
and flute in his own home for several years and also teaches
whistle and flute in East Antrim Traditional Music School. He co-
ordinates the activities and manages the tutors and volunteers
who currently teach in the school.
Martin has played traditional music all his life and taught
himself to play whistle and flute to a high standard. He has
taught private pupils in his home using the oral tradition for
some years and plays in sessions and shows throughout the UK
and Europe.
Jenny McBride - Harp
Jennifer, daughter of Martin, has been playing Irish Harp for 10
years. She was taught by Dr Janet Harbison. Jennifer was Ulster
Champion harper in the Fleadgh Ceoil when younger. Jennifer is
also a member of the Harp Orchestras and has similar
experience playing with them as Martin.
In addition she, as part of the orchestra, has contributed to the
music on the Chieftains CD, Water from the Well, celebrating
their 40 years in existence and other CDs with the Harp
Orchestra.
Jennifer has her own private students, teaching using the oral
tradition and has been involved in teaching at workshops
organised by the Harp Foundation.
Last year Jennifer with her sister Claire she had the honour of
being asked to play for H.M the Queen during her jubilee tour
of Northern Ireland.
Jennifer is also a member of Harp Attack and has share in the
experience of playing with that group made of individuals from
both communities.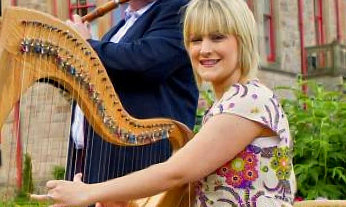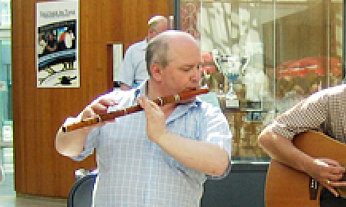 Lee Martin - Guitar & Mandolin
Lee Martin has been playing in various groups since the early
eighties in bands with styles ranging from rock, blues and Jazz
but over the last 11 years Lee has developed a love and passion
for traditional music. This came about as a result of working
among the Native American Indians during his time living and
travelling in the USA. It was through his experience with the
Indians and other ethnic groups that he discovered the
necessity of cultural diversity, particularly in relation to how
people express themselves through their native music styles
and traditions.
Since back home living in Ireland he has been actively
promoting the traditional/folk style of music within various
communities throughout Northern Ireland. Over the last five
years in particular, he has been working with various groups in
and around Carrickfergus, with the aim of promoting an
interest in music, particularly as it relates to guitar and
percussive instruments.
He teaches various ages including young people and adults who
come from many different backgrounds and traditions, who are
able to come together through their common love for music.
Lee also has experience in teaching and putting together bands
by instructing them in how to work together, this again comes
from his experience in the USA.
Mike McGrath - Bodhrán & Bones
Mike has been playing bodhran and bones for many years having
bought his first Bodhran from Hewitt's of Sandy Row in 1969.
Mike is a disciplined and organised tutor and plays in sessions
throughout Ireland and Scotland and is highly regarded as a
bodhran and bones player currently playing with local group
Nyrysh.
Mike's students have come on in leaps and bounds since he
introduced them to the delights of playing rhythm.
Mike is Vice Chairman of East Antrim Traditional Music School
and brings his many years of management within Queen's
University Belfast to bear in the music school.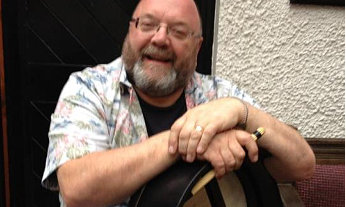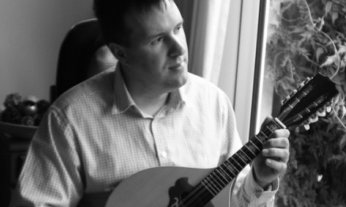 tutors
The music school has introduced a facility for tuition in traditional music within the local communities and currently liaise with local primary and secondary
schools and have introduced peripatetic tutors within Newtownabbey, Larne and Carrickfergus boroughs.
Carol Shane - Singing Tutor
Carol is an experienced singer who regularly performs in
sessions in Newtownabbey and beyond. Although classically
trained Carol's passion for traditional music and in particular
singing traditional tunes grew from listening to her father as a
child and from her association with traditional musicians over
the years. Carol has been involved with the East Antrim
Traditional Music School both as a Board Member and performer
for the last four years. Carol will be giving a series of classes
to introduce budding singers to the traditional scene; the 10
one-hour classes will teach pupils:
How to sing
How to establish 'good singing practice'
Singing exercises to improve performance
Traditional tunes to add to your repertoire
How to interact with other musicians
How to take those first steps to singing at a session
Carol hopes to invite along other traditional musicians
throughout the lessons and depending on numbers may have a
class outing to a local session.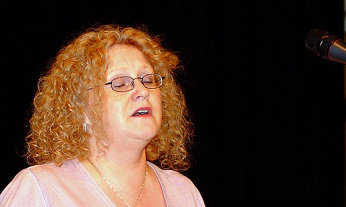 Heidi Carson-Hair – Fiddle tutor
Heidi has been playing fiddle for approximately 15 years. She
started at the age of 7 having tuition both in school in addition
to private tuition. She has spent many years learning from the
three times all Ireland Champion fiddle player Jim McKillop who
has been an inspirational mentor in Heidi's fiddle playing
technique.
Heidi is a member of the Associated Music Board and she has
her own private students, teaching using both oral methods and
sheet music. Heidi has a vast range of music interests including
Gospel, Bluegrass, Classical and she particularly enjoys
Traditional Irish music.
She has recently commenced session recording for CD's being
produced by local artists. Although the fiddle is Heidi's main
instrument, she also enjoys playing the mandolin, guitar, banjo
and piano.