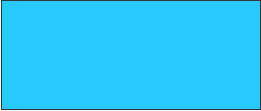 Tin Whistle & Flute
Absolutely no previous music training is required! Through a
series of easy steps, you'll learn to sound a progression of
notes, and then build these notes into simple tunes.
A simple tube of metal with six finger-holes, the tin whistle has
an expressive range that can encompass everything from the
speed and excitement of dance music to the haunting and
emotionally charged expression of slow airs. This course
teaches the basics of whistle-playing, covering such aspects as
tonguing, vibrato and slurring, and including some
ornamentation and variation.
Students will concentrate on slow airs, jigs and polkas, but
other forms may be touched on as well . You will also learn
about the different types of tunes in Irish music and a bit about
the traditions and culture surrounding traditional music the tin
whistle is easy to get started on but gives you plenty of room to
explore.
Harp
The harp is one of the most beautiful sounding instruments.
This class is designed for the absolute beginner. You will be
taught basic techniques and simple pieces to get you started.
No experience necessary.
Playing the Harp is instantly gratifying - no difficulty in getting
a sound out as in a flute or reed instrument, no screechy
bowing as in a violin.
The harp strings are tuned in a diatonic scale (major) so there
are more 'right' notes and fewer 'wrong' notes. The 'open'
diatonic scale is easy to understand.
Anyone regardless of age can learn to play the harp so long as
he or she has the interest and is willing to spend some time
practising to achieve progress.
Students learn the correct sitting and hand position, fingering
and plucking techniques will be emphasized at the beginning to
develop a sound technique and good tone production.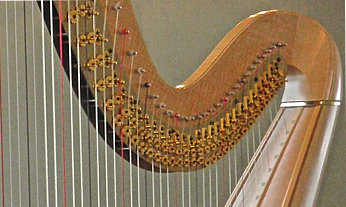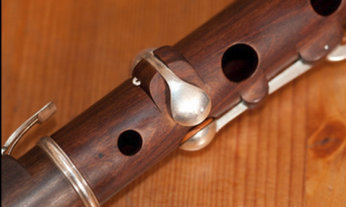 Fiddle
Learn the fundamentals of fiddling. Work on the basics such as
posture, bow control, and intonation. As you grow more
comfortable with the fiddle, we will learn basic fiddle tunes
together. Develop your ear and expand your repertoire of
tunes. Improve bow control and intonation as you start to feel
the rhythm that separates fiddlers from violinists. Continue to
develop your technique and your list of tunes. Work on
advanced left and right hand techniques, such as slides and
slurs, and double-stops.
Develop the right hand bowing techniques and left hand
ornamentations that give Irish fiddling some of its subtle
characteristics as you develop your repertoire of Irish fiddle
tunes.
Learning tunes by ear. No music reading skills are required at
all. Tunes are taught phrase by phrase, repeated as necessay.
Most students find that a small pocket cassette or minidisc
recorder is helpful in the classes to record the tutor playing the
tune slowly and up to speed, to serve as a memory aid
afterwards.
Beginners
The Beginners class is for those who are still getting to grips
with the instrument and are not ready to go up to the
improving beginners level.
Improving Beginners
The Improving Beginners Class is the next level up. Some
experience of holding a fiddle is required. This class is ideal for
those who have progressed beyond the absolute beginners
class.
Bodhrán & Bones
On one hand, we learn the playing techniques of this
fascinating and versatile drum and on the other hand, we
concentrate on the rhythms of music. There are no
prerequisites; we will work without notes, using listening,
feeling and humour instead. professional bodhráns are available
to participants and if so desired, can be purchased through the
School. Classes cover Introduction to the Bodhran, Holding the
Stick, The Basic Stroke, Swing & Straight Rhythm, Types of
Tippers, Finding Drums and Sticks, Use of the left hand.
In Europe today, bones are most widely heard in connection
with Irish, English, and Scottish folk music, and also in many
other nearby musical cultures. Early English and Irish settlers
introduced the bones into North America. They were used
primarily as an accompaniment to jigs and reels to keep the
beat steady by duplicating the rhythm of the music. Bones
should not be confused with spoons.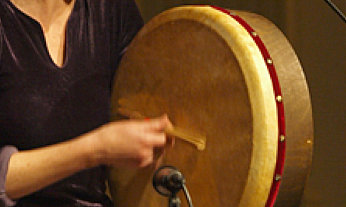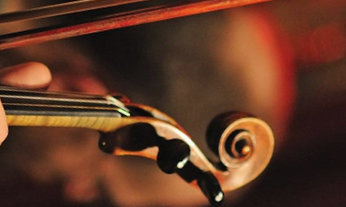 classes
As part of a student's personal development we have arranged for 'Sessions' to take place in the Gasworks in Carrickfergus where you will have an opportunity
to play with others who have similar skill levels as you. This is a valuable opportunity which it is expected all will take part and assist in developing your skills
in tandem with your own practice.
Guitar & Mandolin
Our guitar class not only
concentrates on accompanying
the Irish tunes, but also looks at
song accompaniment and
arrangement. It may feel daunting the first time you pick up
the guitar and decide your going to learn how to play a few
songs. It's very easy to get fed up and stop practising, this is
the last thing you should do. It's well worth the effort you put
in. The hardest part is the first few weeks.